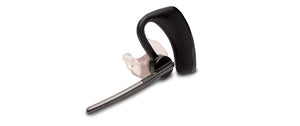 BlueCom Pro is a standard communication tool with bluetooth. It works as a hearing protector and communication tool. 
The advantages:
Suitable for handsfree communication in noisy environments
Fully wireless solution
Option for using solely as hearing protector (without communication)
Connect to all mobile devices with bluetooth.
To be ordered with your preferred custom-fit ear plugs.